CPET trays are made of CPET sheets, an excellent food package material. It is suitable for low-temperature resistance of-40°C and high-temperature resistance of 220°C. CPET food Tray is the most It is the most versatile option of the ready meal concept. It is designed for convenient Grab – Heat – Eat situations. Meals can be kept frozen and heated when ready. They are suitable for a wide range of cuisines, food styles, and applications. CPET Tray can be stored in a deep freeze and placed directly into a hot oven or microwave for cooking.
CPET provides greater flexibility because the material is very mouldable and allows for the design of a tray with more than one compartment which improves the presentation and visual appeal of the product. And other trays easily become deformed, CPET trays return to their original form after impact. Furthermore, some trays do not provide the same freedom of design as a CPET tray, as the material is too unstable to be used for multi-compartment trays. And the most important is that the CPET tray is high-temperature resistance, can be used for oven heating.
1. Suitable for temperatures (dual ovenable) between -40°C and 200°C
CPET is a modified PET material that can withstand high temperature 220°C and low temperature -40°C. When tested, the CPET tray lunch box is frozen or heated between -40°C and 220°C. CPET food tray will not release any harmful substances. It can be used with confidence in the refrigerator and in the oven and microwave oven. Now that airlines are already using CPET food trays as lunch meal boxes, this will be a trend in the food packaging industry in the future.
2. Sealed CPET trays and prolonged shelf life
CPET tray has excellent barrier properties and can extend shelf-life when used together with specific preconditions.
3. Eco-friendly and recyclable
Applying CPET food tray will reduce the environmental impact. Keep one step ahead of the competition with a high-quality CPET food tray. CPET is the material of choice for ready meals eat meals due to its superior functional properties and the unique way it combines food safety and circularity. Food packaging with CPET tray from HSQY is, on average, made from 70% recycled content and can be fully recycled into new food grade products again and again. Our CPET packaging means true circularity.
Food grade material that is non-toxic and safe for food storage. BPA (Bisphenol A)-Free and CFC (Chlorofluorocarbon)-Free.
4. OEM & ODM service and support full specifications
HSQY Plastic Group is able to offer a full complete set up which includes suitable sealing machines depending on production output requirements, CPET trays in various sizes together with the suitable top lid sealing film.
Typical Applications
CPET trays are ideal solutions for the ready-to-eat meal and baking applications: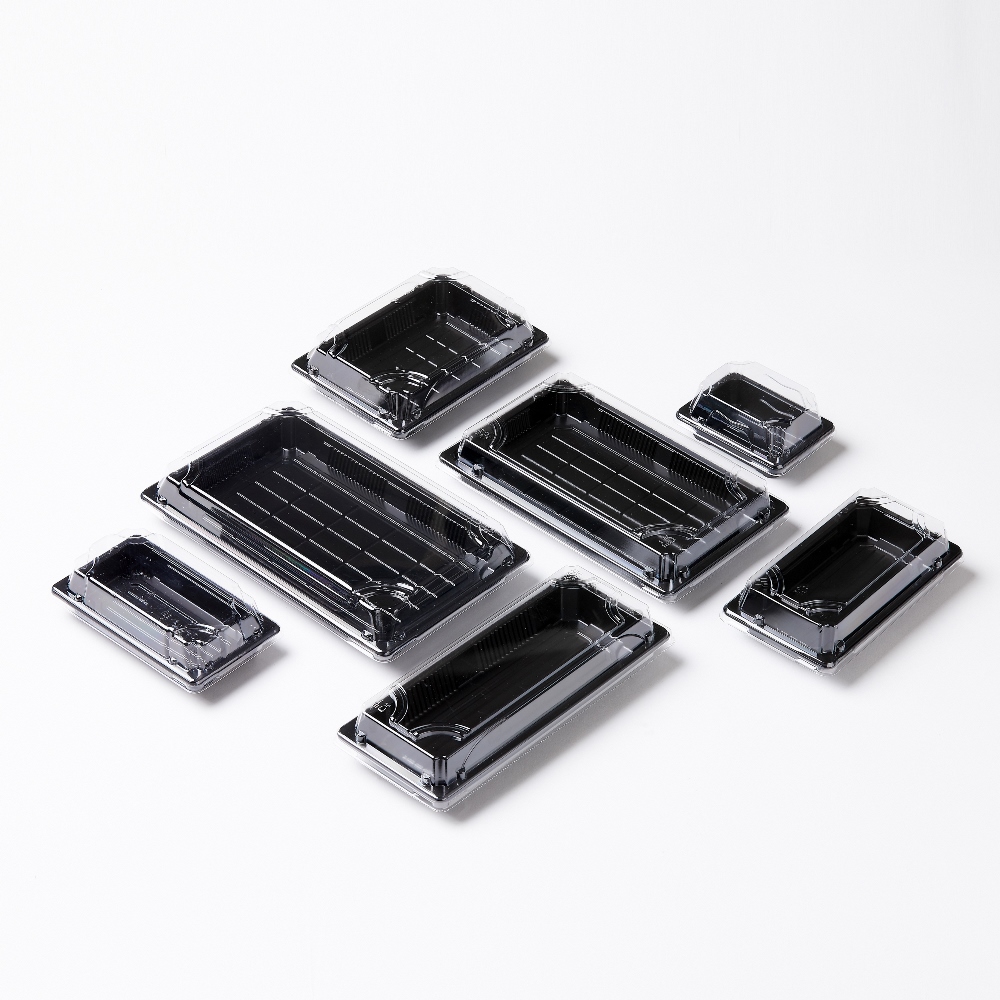 Prepared foods, ready to eat meals takeaway meals

Frozen food

Fresh food

Kosher meals

Hot food

Cold food

Meals on Wheels packaging
CPET Plastic Tray is widely used for packing all kinds of food, meal, etc, and used for different fields. The common CPET containers include the CPET disposable lunch box, CPET microwave heating food tray, CPET Oven heating lunch box, High-speed rail disposable lunch boxes, aerospace food container, etc. Foods can be top sealed for freshness or vacuum tray sealed in a modified atmosphere packaging (MAP) for longer shelf life.
Options
There are many styles of CPET trays available.
In stock: the low MOQ for you is 1 box that you can use these samples for some quality control tests.
Mass production: the MOQ from 50,000 pieces and up, depending on the chosen tray which you order.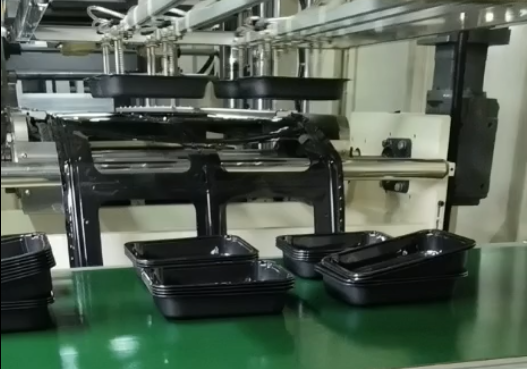 Tips
HSQY Plastic Group is a plastics manufacturer and plastics supplier of market-leading CPET tray products.
You can also source high quality CPET tray products from other factories, such as,
Jiangsu Jincai Polymer Materials Science And Technology Co., Ltd.
Jiangsu Jiujiu Material Technology Co., Ltd.
Jiangsu Jumai New Material Technology Co., Ltd.
Yiwu Haida Plastic Industry Co., Ltd.